John Courtney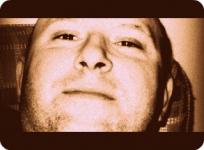 Email
:
j_courtney@onfictionwriting.com
About The Editor
John Courtney is the alias for a completely unknown writer with no fixed address. John has freelanced for newspapers and various content sites online. His obsessive need to improve the work of others, and thus feel better about his own efforts, has led him into the job of editor. In this John feels he's found his calling. Errant punctuation and adverbs beware, John's coming for you.

While John continues to write, his goal is not yet publication. He is currently working on building a freelance editing business.