Luis Cano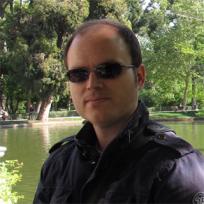 Email
:
l_cano@onfictionwriting.com
Language(s)
:
Spanish, English
About The Editor

Luis Miguel Cano is a software engineer specialised in local area networks and large array database design. His writing is principally technical, but he's hammering away at his fiction technique and hopes to finish one day several SF manuscripts, now in various stages of completion.

As an offshoot of his daytime career, he freelances as a graphics artist, especially in advertising, book cover and website design.