Renée Miller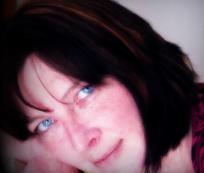 About The Editor
Bitten by the writing bug at the tender age of nine or ten (she can't recall those years as clearly anymore) Renee has forever had a story building in her head. Growing up in the wilds of Tweed, Ontario (Canadian, eh) she has had unlimited inspiration for memorable characters and plots.

It wasn't until 2009 that she considered turning her passion into a serious endeavor. Since then she has freelanced for local papers and writes for various online publications as well. She has five completed novels she prefers to call "almost published" and many more gathering dust on her hard drive awaiting their chance to be polished enough for public consumption.

She, along with Carlos and a handful of equally...eccentric writers, has moderated a fiction writing group on Goodreads.com that has grown to more than 1400 members.

In the early days of her writing career, Renee struggled with the rules, techniques and etiquette needed to be an author. She feels that without the support and knowledge of the diverse community of writers she's met on Goodreads and in other online groups, she'd never have finished a single book. Her decision to build On Fiction Writing, the website, with Carlos J. Cortes stems from a perverse sense of masochism, and a devotion to the craft of writing. Despite the crusty exterior, Renee feels deep affection for the people who've helped her achieve her dreams, and she feels the need to "pay it forward" by providing a place where writers of all skill levels can learn, grow and promote themselves in a supportive network of like-minded souls.